Allina Health Collects Thousands Of Bikes For Free Bikes 4 Kidz Mn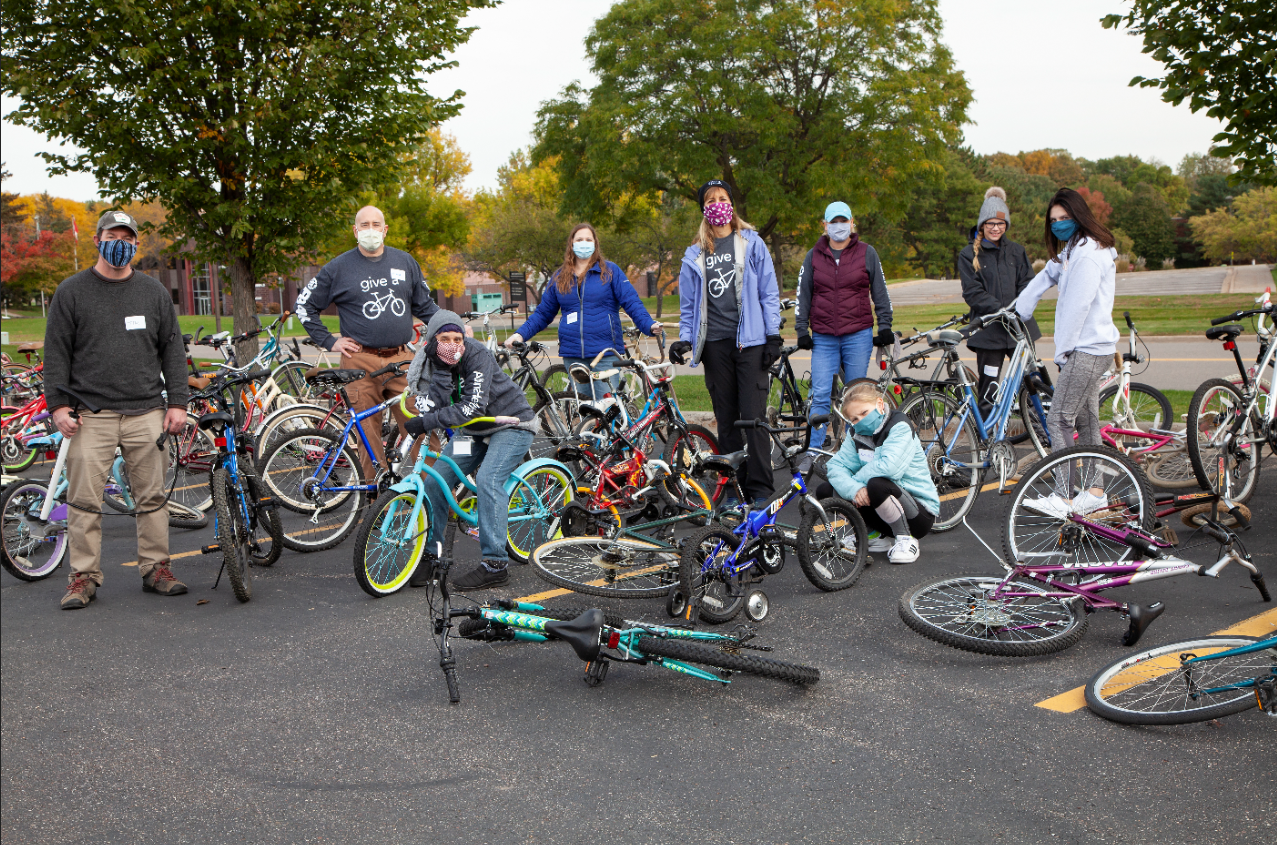 As a health care organization, we recognize good health habits start early, which is why each year we partner with Free Bikes 4 Kidz MN, a non-profit organization geared toward helping all kids ride into a healthier, happier childhood by providing bikes to those in need.
Thanks to the help of more than 650 volunteers, Allina Health's 10th year of partnership with Free Bikes 4 Kidz MN was a resounding success. On Saturday, October 3 employees volunteered at 42 Allina Health locations to collect more than 7,000 bikes in four hours that were donated by employees and community members during our bike collection event for Free Bikes 4 Kidz.
"Not even a global pandemic could stop our volunteers and thousands of community members from working together to donate 7,006 bikes to FB4K MN," said Ellie Zuehlke, director of Community Benefit and Engagement. "These bikes will go back to our community and help ALL kids in our communities stay healthy and active. Several community members expressed deep appreciation for continuing an annual tradition to bring our communities together to do something really good, and this year more than ever, coming together mattered a lot."
All donated bikes filled a warehouse in Brooklyn Center, where they will be cleaned, repaired, and refurbished before being distributed with helmets and bike safety information to children in Minnesota and Wisconsin.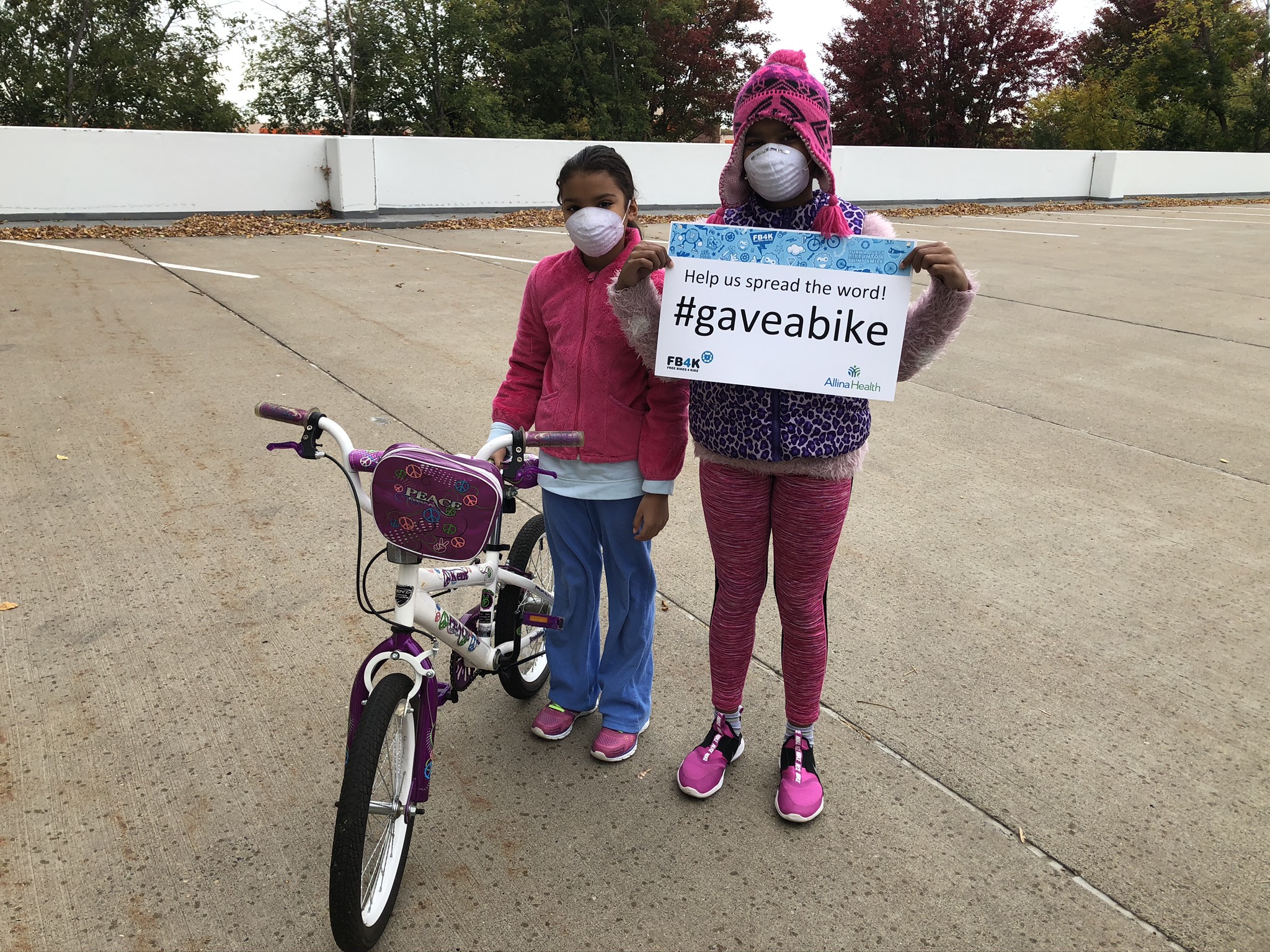 Volunteers needed to help prepare bikes for distribution
 If you haven't seen your team in person in a while or simply want to deepen your relationship while giving back, consider volunteering in a group to help get the thousands of bikes we collected in tip-top shape. Free Bikes 4 Kidz MN has a number of safety measures in place to help keep you and your team safe while you're together. Visit the FB4KMN volunteer page to see the opportunities available and to register. You can help keep that volunteer energy going by helping prepare the bikes for distribution this spring. 
Share this post: