Lead Volunteer Opportunities: 9/11 Day of Service and Remembrance
Lead Volunteer Opportunities: 9/11 Day of Service and Remembrance
HandsOn Twin Cities is looking for a group of motivated, service-oriented volunteers to help orchestrate a large-scale hunger relief event on Monday, 9/12/22. This important event is one of many signature 9/11 Day-supported projects being held in observance of the 21st anniversary of the 9/11 attacks. Other event locations include New York City, Atlanta, Boston, Chicago, Dallas, Los Angeles, Phoenix, St. Louis, San Francisco, and others.
In the Twin Cities area, we expect to engage over 1,000 volunteers from area corporations to pack more than 185,000 meals for hungry families living locally. 9/11 Day is now the nation's largest annual day of charitable engagement, officially recognized under federal law. Each 9/11, nearly 30 million Americans volunteer, donate to charities, and perform other good deeds to promote national unity and empathy, in honor of the victims of 9/11 and those who rose in service in response to the attacks.
Click here to view a variety of positions!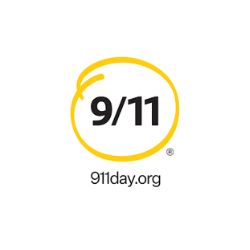 Share this post: